New Releases
In this lovely collection, girls and women of various ages and cultures explore disparate meanings of home. This important book brings together a range of intriguing voices, both familiar and new. They are voices from the gaps, voices of the future, voices that deserve, and demand, to be heard.

-Valerie Boyd, author of
Wrapped in Rainbows:
The Life of Zora Neale Hurston
This collection explores the disparate meanings of "home" and challenges readers to expand the definition of what it means to leave, be and come home. The book features pieces written by emerging young women writers, as well as work donated by Alice Walker, bell hooks, Pearl Cleage, Emily Saliers, Shay Youngblood, Nikky Finney, and others.
Leaving Home, Becoming Home strikes a deep chord of recognition in the reader. Home, as a concept, may well be the most universal experience. This book recognizes the importance of feeling at home in oneself. For that, after all, is where we must "end up." The challenges of being female make finding home and knowing home a priority. Sisters Bryant and Alexander have presented us with a very wise book.

–Dr. Johnetta Cole,
President,
Bennett College for Women
Paperback
$14.95 plus S/H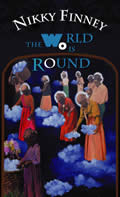 The World Is Round
by Nikky Finney
InnerLight Publishing has teamed with poet Nikky Finney to publish her third collection of poetry, with publication slated for January 2003. [For more on the book, visit Nikky Finney's web site.]
The World Is Round is available both in paperback and as a limited edition hardcover (click here for details). See ordering information for each below:
Paperback
$14.95 plus S/H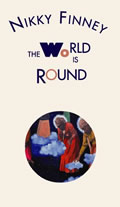 Limited-Edition Hardcover
Click link above for details
$30.00 plus S/H
More on The World Is Round:
What do you have to say about this book?
Leave a comment!
----------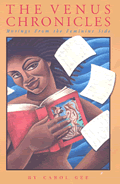 The Venus Chronicles: Musings From the Feminine Side
by Carol Gee
If men are from Mars and women are from Venus, Carol Gee's hilarious handbook chronicles a galaxy of issues in a tone that is decidedly down to earth. From accessories to the Zen of layaway, Gee's humorous yet poignant musings explore the A to Z of women's lives.

$12.95
More on The Venus Chronicles:
What do you have to say about this book?
Leave a comment!